Case VIESER, The success of a product starts with the design
Vieser Oy was founded in 1973 in Kauhajoki under the leadership of entrepreneur Erkki Jyllilä. Today, Vieser is the leading manufacturer of building drain systems in the Nordic countries. The company is part of the international Paree Group, which had net sales of approximately EUR 65 million. Last year, Paree Group employed more than 450 people.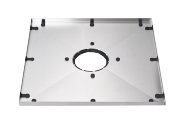 Vieser implements long-term and customer-oriented product design suitable for the different needs of the wet room. Today, high-quality Vieser Product Design is increasingly seen as an aesthetic that inspires homeowners, but basis is always a well-functioning product that helps in everyday life and exceeds the expectations of both our professional customers and homeowners.
All Vieser products are made in Finland: plastic products at the Kauhajoki plant and metal design floor drain covers at Elekmerk in Keuruu.
Where did the cooperation start?
An estimated nine out of ten plastic floor wells in Finland are manufactured by Vieser. In 2017, we started to expand our product portfolio. Our idea was to bring a line floor drain to be installed next to a wall, says Iiska Kaukola-Risku Vieser Oy, Technical Sales Manager.
We chose stainless steel as the material for the covers and began to map out a new partner as the manufacturer of these.
Our group's subsidiaries, Innokas Medical and Serres, had cooperated with Elekmerk in Keuruu. The experiences with product quality and service were good, so we contacted them.
What challenges has Elekmerk been able to meet in Vieser's design products?
In designing the products, we started with a vision that in addition to good functionality, we can make a high-quality design product that brings life to the bathroom.
Elekmerk's designer Olavi Rannala has been involved in product design from the very beginning. We did a thorough analysis of the requirements, as the design progressed several prototypes and the finished Vieser Line collection was launched in the fall 2017 at Habitare.
The right solutions for industrial manufacturability are made in design, and Olavi has brought his strong expertise to product development projects. With his help, for example, we were able to implement support for our completely unique floor drain solutions for Vieser Dot and Square products.


How successful has Elekmerk been?
When it comes to launching a new product, Elekmerk has been involved from the beginning. They know how to propose and test methods that make products sensible in terms of manufacturability and cost.
Sometimes schedule has been tight, for example, not all materials have arrived at Elekmerk on time. Even in difficult situations, communication is fast, things have been resolved and deliveries have not been delayed.
Elekmerk also packs the products it manufactures and delivers them to Kauhajoki. The packaging process of the new product is reviewed together step by step and instructed, so that the packaging is also complete. The customer always receives a carefully manufactured Vieser product in a stylish package.
Can you recommend Elekmerk as a partner?
The design, manufacture and delivery of the products have gone very smoothly. Agreed schedules and a high level of quality have been maintained.
In our experience, they have a really good knowledge of materials and the possibilities of sheet metal production. I can really recommend Elekmerk, sums up Iiska Kaukola-Risku from Vieser.
https://www.vieser.fi/en/our-story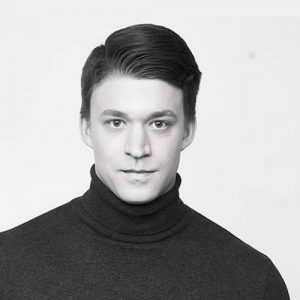 Iiska Kaukola-Risku