Calotte Cell Structure
Tailored to your needs
Calotte cell structure
THIN – yet durable
LIGHT – but strong
STIFF – no vibrations
The superior property of the calotte cell is the high rigidity compared to the weight. It is suitable for many different applications.
The visible surface is clean and can be made from a variety of material options. For example:
galvanized steel
aluminum
stainless steel
painted surface
The cell board is designed and customized to your needs.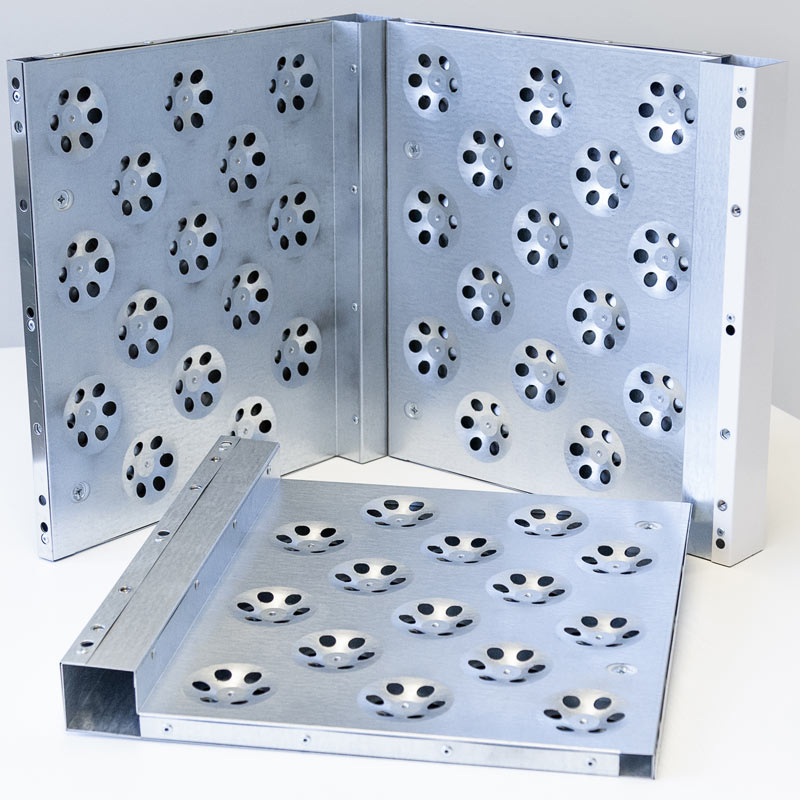 Reliable partner
We are the challenger of tomorrow who wants to succeed together with our customers today!
Do you want a reliable partner who has the ability to listen, innovativity to develop, understanding to apply, agility to implement and will to serve the customer?
Request a free demo, and let's think together about the best manufacturing methods for your parts!